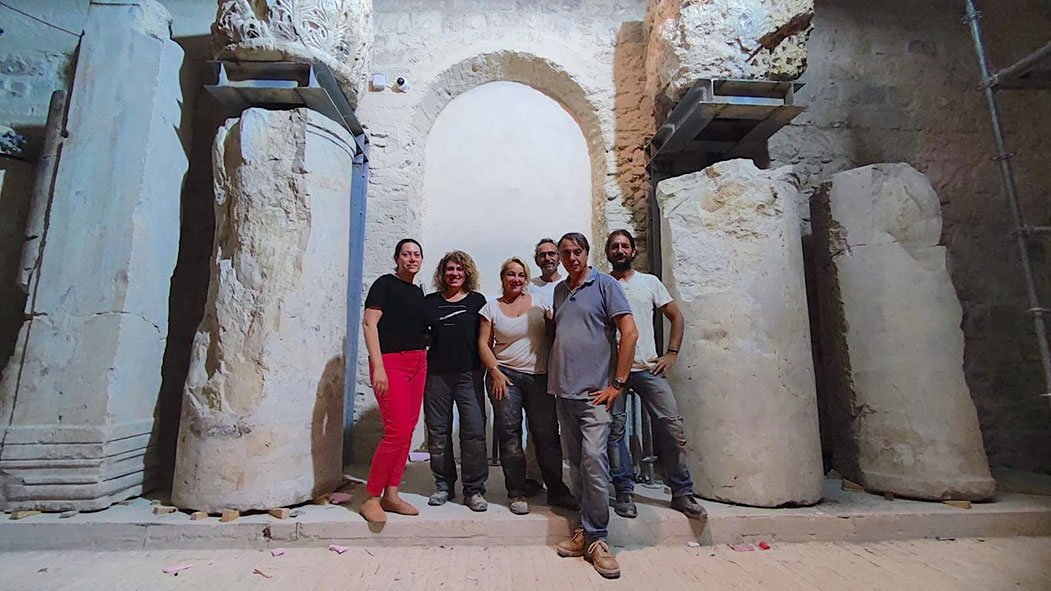 Restauratori Senza Frontiere Italia with Pietro Coronas, president of RSF Protezione Civile Emergenza Beni Culturali, has just concluded a very important operation to secure and move archaeological artifacts in the Holy Land.
Five monumental columns and two Corinthian capitals, removed in 1969 from the Basilica of the Holy Sepulcher in Jerusalem because they were unstable and relocated to the Garden of Gethsemane, have been under the care of the Restauratori Senza Frontiere team for a year.
"The investigations carried out had revealed serious structural problems so an initial consolidation was necessary before transport," Coronas told TG 2000, "in this case the biggest problem was the preservation condition of these columns as they have very serious static problems and transport under these conditions was not advisable. "
The project is promoted by the association "Pro Terra Sancta". Says Sara Cibin, project manager "Pro Terra Sancta" "We had to look for a machine that would allow us both to guarantee safety -with sufficient engine power- but also the agility and size to be able to move in this not easy context."
The transfer and display at the Archaeological Museum of the Custody of the Holy Land took place last week. The artifacts are more than 1,500 years old and weigh more than 4 tons each.
The restoration will be completed over the next few seasons.