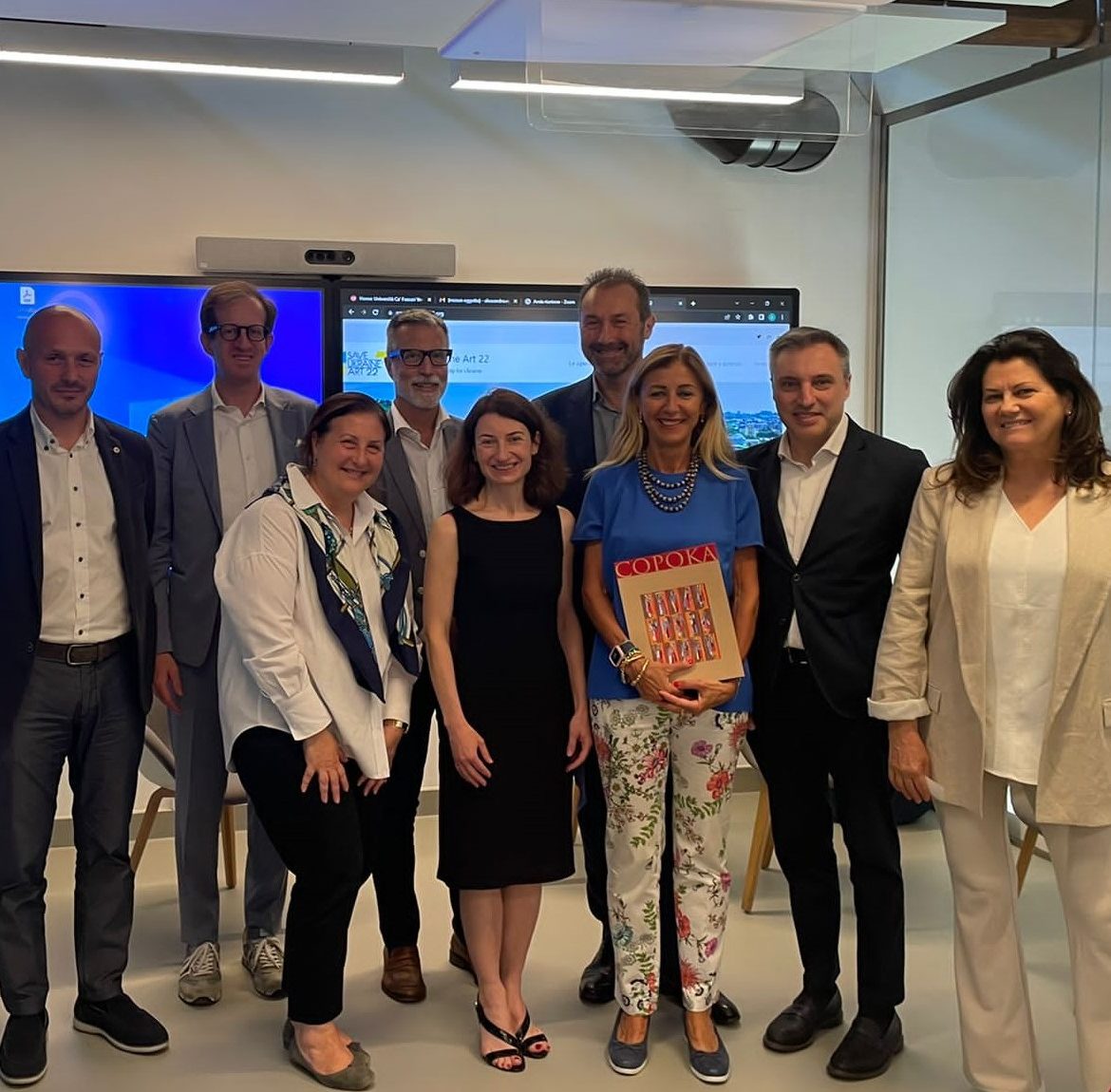 On Tuesday, May 31, 2022, a meeting-meeting was held in Venice on the Save Ukraine Art 22 project, the all-Italian initiative, which was born in Venice in March 2022 after an appeal by some Lviv museum directors to secure artworks in Ukrainian museums threatened by the war.
RSF is also an active part of the great relay of volunteers that has been created between institutions, professionals and businesses to safeguard the works, providing expertise, experience, professionalism and materials.
RSF for SAVE UKRAINE 2022
"Our RSF Civil Defense association, which is affiliated with RSF and specifically dedicated to disaster response, immediately gave the availability of some volunteers to travel to Lviv, to assess the situation and make their skills available in view of the need for securing and Restoration," said RSF Vice President Alessandra Morelli, who was present at the event together with the project creators and coordinators
"In addition," he added, "one of our peculiarities, which we would like to put into practice in Ukraine, is to make the local population participate in operations. We have experienced this in Damascus especially with young people: guided by our experts they are an essential practical help and at the same time their involvement allows us to convey to them the need for the care and preservation of cultural heritage, as an element of aggregation and strong social sharing, which helps to project the country and the lives of its inhabitants into the future."
RSF is working right now on the departure from Rome of donated materials needed to secure endangered works.
THE SAVE UKRAINE 2022 PROJECT
After a first phase of Save Ukraine Art 22 to secure the works, started in March and unfortunately still necessary due to the continuation of the war, today's meeting has already opened a vision towards the future, starting to talk about restoration possibilities, for a project that could last for years, keeping operational and expanding the working group that has been formed and, as the President of the Venetian Civic Museums Mariacristina Gribaudi pointed out, making system for the dissemination of a participatory and democratic culture.
These are all values that RSF fully shares and which see it standing at the forefront alongside the creators of this emergency project.
For more details www.SaveUkraineArt22.org