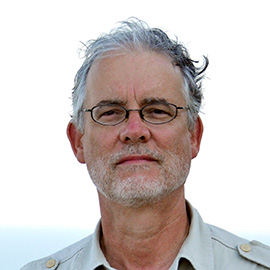 Andreas Maximilian Steiner was born in Hünfeld (Germany) on 28 July 1955, he has lived and studied in Frankfurt am Main. In 1975, after a stay in the United States , he moved to Rome, where he still lives and works .
In 1985 he planned, together with the scientific director Sabatino Moscati , " ARCHEO – News of The Past" , the monthly magazine published by De Agostini Geographical Institute and devoted to archaeology and ancient history, whose first issue appeared in March of the same year. Since the first issue he has coordinated the work of the magazine as editor in chief , and later ( after the death of Sabatino Moscati ) as director .
Since 2009 he also assumed the editorship of the magazine " THE MIDDLE AGES – Rediscovering the Past', devoted to the history and art of the Middle Ages .
He is the author of several articles and monographs concerning the civilizations of the Ancient Near East and the Mediterranean. Among his interests and his commitment to journalism it must be included the preservation of the historical, artistic, archaeological and landscape heritage of Italy.