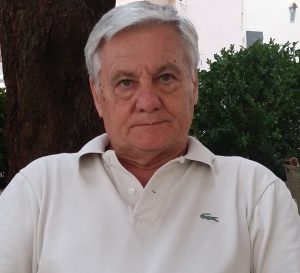 Brief biografy
Conservation Scientist, Independent Consultant and Trainer
Ernesto Borrelli is a member of ICOM (Conservation Thematic Commission), is part of the Commission UNI-Beni Culturali and expert of the "Cultural Heritage" technical committee of the European Committee for Standardization (CEN). He was a UNESCO consultant and consultant to the Directorate General for Development Cooperation of the Ministry of Foreign Affairs. He worked for UNOPS (United Nations Office for Project Service). Lecturer at ISCR (Scuola di Alta Formazione – SAF) and is a frequent lecturer at Universities, courses and conferences worldwide.
He currently works as a consultant and teacher for various public and private institutions both in Italy and abroad after having worked in recent years, (until 2012), in the scientific laboratories of the Istituto Superiore per la Conservazione e il Restauro (ISCR) of Rome as a "Diagnosta" officer contributing to projects for the conservation and restoration of tangible heritage also in the international context.
From 1992 to 2007, seconded by the Italian Government to ICCROM (International Centre for the preservation and restoration of Cultural Property – Rome) he was head of the Scientific Laboratory and as such conducted scientific research on particular conservation problems contributing to a large number of conservation projects and consultancy.
During his stay at ICCROM a part form lecturing to the international Courses held in Rome and elsewhere, he supervised the work of a number of visiting researchers and interns, organized Short Specialized Seminars, to encourage discussion among specialists and he also responded to numerous requests from individual professionals around the world.
Prior to joining ICCROM in 1992, he worked for the Testing Laboratories of the Italian Instituto Centrale per il Restauro in Rome where he taught restoration and conservation, and conducted studies on the deterioration of porous materials and methods on the recovery and preservation of monuments and works of art. While at the ICR, he also provided technical and scientific assistance to a number of projects, including the Scrovegni Chapel which house paintings by Giotto in Padua, the Raphael frescoes of the Loggia di Psiche, the Michelangelo frescoes in the Sistine Chapel, the Moses Fountain and Marcello Theatre, in Rome.
Author of more than 60 publications
Contacts: e-mail: ernesto.borrelli1@gmail.com