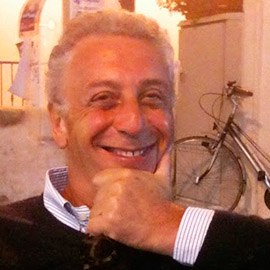 Doctor responsible for oncology SS1 Hospital Sant'Andrea – San Filippo Neri Via Cassi 721 Roma
Since 2010 Vice-President of the Jewish Community of Rome
Titles:
Surgeon, Specialist in Oncology, Specialist in Clinical Hematology  and Laboratory.
Diploma in General and Experimental cancerologie , Villejuif, Paris, Institut de cancerologie et d'Immunogenetique (1979);
Eligibility to Primary of Oncology (1989).
Member of the Italian Association of Medical Oncology.
Technical consultant for the Office of Oncology at the Criminal Court of Rome.
Professional experience (position held):
Winner of two scholarships:  in 1976  of the Italian-American Foundation for the United States,  in 1979 of the Italian League against Cancer, for the Institut Gustave Roussy in Villejuif (Paris-France) under the direction of Professor George Mathe.
In 1980 he worked at the Institut Bordet in Brussels (Belgium) under the direction of Prof. Leclercq. Since February 1980 he has worked at the Presidio St. Andrew, Via Cassia 721  (Rome), Oncology Unit,
From 12/03/1991 Assistant Oncologist.
From 01/01/1998 Head of Breast Oncology.
From 26/04/2002 Head of the Prevention of Breast Imaging at the Company San Filippo Neri in Rome, Oncology Unit.
From 06/05/2003 Head of Oncology Unit UOS St. Andrew Hospital in Rome