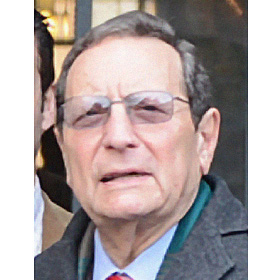 He deals with issues relating to the conservation of works of art since 1965. In 1975, he became director of the CABINET OF SCIENTIFIC RESEARCH OF THE VATICAN MUSEUMS. Since then he is engaged in the conservation of paintings, stone and bronze art works belonging to the Vatican Museums. In particular, in 1972 he was part of the team who restored the  Michelangelo's "Pietà".
From 1980 to 1994 he directed and coordinated the chemical, physical and biological investigations in the conservation of the frescoes of Michelangelo and of the "Quattrocentisti" in the Sistine Chapel.
From 1975 to 1984 he was consultant at the Museum of Belgrade for the conservation of Byzantine monasteries, especially those of the city of Ohrid in Macedonia
He discovered and published in "Materials and Structures," a method for the metallization of altered leaden seals .
Since 1997 he has been a consultant of the Fabric of St. Peter for the problems relating to the restoration and conservation of the works of the basilica. Therefore he was a member of the Committee for the conservation of the Basilica facade by Carlo Maderno. He was also responsible for technical and scientific conservation of the Atrium of the Basilica, the conservation of the Necropolis of St. Peter and the frescoes of the peribolus of sacred caves. He has directed and coordinated the analysis for the conservation of the funerary  bronze monuments of Pope Sixtus IV (Francesco della Rovere 1471-1484) and Pope Innocent VIII (Giovanni Battista Cibo 1484-1492).
Abroad he has held seminars in the Italian Cultural Institutes: Hungary, France, Denmark, Canada, Japan, the former Yugoslavia, Spain, Switzerland and others.
He taught chemistry for the conservation of works of art in private schools.
Since 2001 he is no longer director of the cabinets Scientific Research of the Vatican Museums as he is in retired.
Currently he is still in the Vatican as a consultant for the conservation of art works of St. Peter and the Historical Artistic Museum of the Treasure of San Pietro.