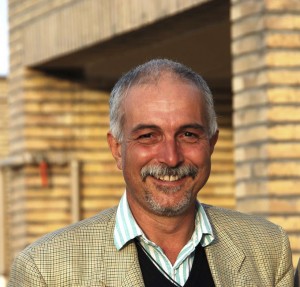 Professor for the scientific sector L-OR/16 – Archaeology and History of India and Central Asia at the Department of Cultural Heritage at the University of Bologna, at the Ravenna Campus: here he teaches Archaeology and History of Iranian Art and Iran pre-Islamic Archaeology .
He started his activities on fields in 1977 in the Swat Valley (Pakistan), under the guidance of Domenico Faccenna first and Maurizio Taddei then, within the Italian Archaeological Mission IsMEO-IsIAO, which he directed from 2000 to 2012 (from 2007 flanked by Luca Maria Olivieri).
Since 2005 he startded a collaboration with the Iranian Centre for Archaeological Research for archaeological activities in the region of Fars (Iran) and he is co-director of the Iranian-Italian Joint Archaeological Mission in Fars, which since 2008 has been active in the area of Persepolis.
Since 2012 he is member of the Association ISMEO and member of the Steering Committee. Since 2011 he is member of the Scientific Committee of the Societas Europaea Iranologica. Since 2000 he is part of the Scientific Committee of the journal ncient Civilizations from Scythia to Siberia and  from 2015 of  Vestnik Drevnej Istorii.
He has participated as a speaker at numerous conferences in Italy and abroad. He is the author of four books and more than 150 articles.
He turns his interest in Iran' pre -Islamic archeology and especially in the Hellenized Orient, studying cultural issues arising from the encounter between Hellenism and the cultures of the Iranian and the Indian world.